How to Get Paid to Be an Online Research Assistant
Working as an online research assistant allows you to work from home from the comfort of your computer. Even better, startup costs are low and the potential to make good money is high. According to the Virtual Assistant Career Guide, most virtual assistants make between $20 and $45 per hour for their services while those working for upmarket clients can make upwards of $100 per hour. It's a growing industry that suits those with prior work experience.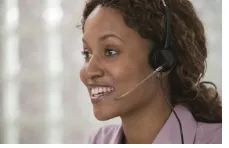 Get Trained
Programs such as AssistU will get you fully trained and ready to become an online assistant. AssistU offers an 11-week program plus mentorship that trains you in specific skills, guides you through case studies and teaches you how to market yourself and your new business. It assumes that you've already worked in an administrative role, so if you're fresh out of college with no work experience you might need additional coursework to succeed.
Determine Your Niche
To be successful, you can't just offer research services of every type. By narrowing down your focus you can hone your specialty, be more effective in identifying potential clients and more targeted in your marketing work. You're also more likely to attract word-of-mouth business. Industries that are more likely to hire virtual assistants are real estate, legal, coaching, accounting and financial services. Your background will go a long way toward determining what area you should choose. If you worked as a paralegal, for example, law research is an obvious choice.
Write a Business Plan
Before you snag your first client, get your ducks in order and write up a business plan. Include a market analysis that lists what your potential clients' needs are and how you plan to fulfill them. Try to project your expenses and expected income and then try to plan out how long you can stay afloat until you're successful. Finally, make sure your work space has everything you need to get going.
Market Yourself
Getting the word out about your services is essential. You'll need a website but don't stop there. Join a professional organization such as the International Virtual Assistants Association or a networking group to get access to new opportunities and pooled knowledge. Open social media accounts advertising your services. Search well-known freelancer sites such as Elance and Freelancer for employers that need research work. Once you build up experience on these sites it'll be easier to get projects. Make sure to flesh out your profile with your work experience and education.